Established in 1974 in Ottertail, Minnesota, Carr's Tree Service was founded by a father and his sons. The tree service business has now expanded to serve the majority of the state of Minnesota with offices in Ottertail, Alexandria, Rochester, St. Cloud, and Mankato. In addition to Minnesota, we work in Eastern North and South Dakota, Northern Iowa, and Western Wisconsin.
Our employees are highly skilled in all areas of the tree service industry and are certified line clearance tree trimmers. Training entails CPR and First Aid, Aerial Rescue Practices, and line voltage recognition.
We are proud to be a member of the International Society of Arboriculture and Tree Care Industry Association. We currently have 14 ISA certified members on staff.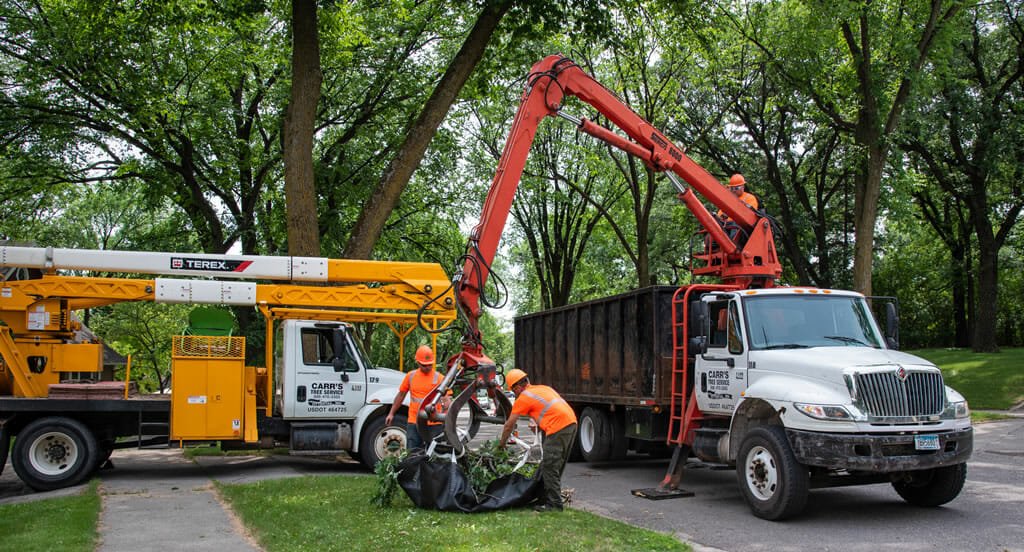 Our mission is to provide safe and reliable tree services to our utility, residential, and government clients by combining teamwork, professional arboricultural practices and an excellent customer experience at competitive prices.
Carr's Tree Service strives to be the premier tree service company in the upper Midwest with values and ethics that are unmatched.
Customer Service: We believe in serving our customers with ethical and responsible business practices.
Honesty and Integrity: We know we are responsible to stay honest and show integrity in our choices and actions.
Safety: We are passionate about employee and public safety.
Reliability: Our customers can count on us to get the job done right.
Hard Work: Production and efficiency at the forefront of what we do.
Respect and Dignity: We show respect and dignity in all aspects of our business.
What you can expect from us:
Free estimates
Sound communication
A complete job from start to finish
Reliable and skilled workers
A fully Insured company
(Copy of policy available upon request)